The Australian Synchrotron's annual Open Day on Sunday 27 November 2011 attracted around 3000 visitors of all ages and many backgrounds. Activities throughout the day included two live-broadcast radio shows by Australia's largest community radio station (Triple R): Radiotherapy and Einstein A Go-Go featuring interviews with several synchrotron scientists, and a laser light display in the Imaging and Medical Beamline tunnel (currently under construction). School-age children visitors enjoyed completing the synchrotron 'passport' and quiz, and the ever-popular Tubby the Robot from the 2010 Open Day returned to entertain everyone from toddlers to retired engineers!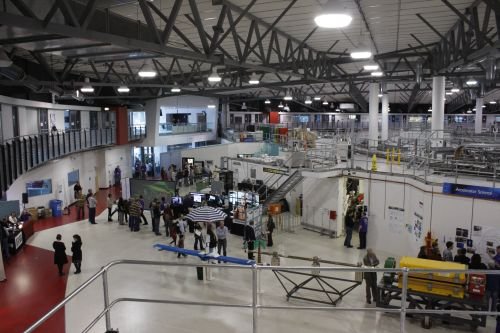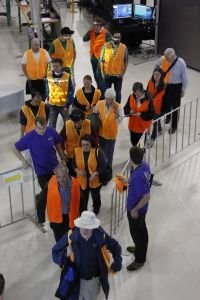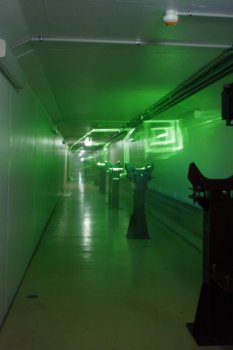 The shining light and main attraction of the day was the synchrotron, with scientists, engineers, physicists and machine operators all on hand to answer the many questions about how the machine works, the types of research and experiments undertaken and how the outcomes of synchrotron research affect our day-to-day lives. Those new to synchrotrons could attend a 'Synchrotron Science for Dummies' presentation to get a broad introduction to how the facility works and what it can achieve, while hands-on children's experimental activities gave tomorrow's scientists the opportunity to learn about light and science for themselves. Visitors with a background in science and engineering could attend specialist tours for a 'behind-the-scenes' look at how the synchrotron operates.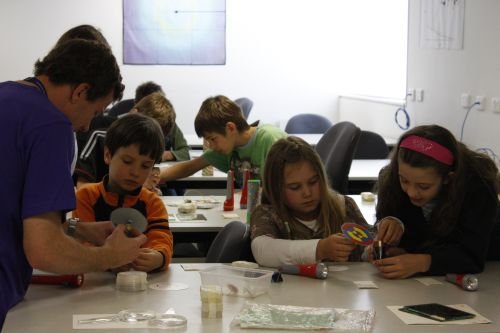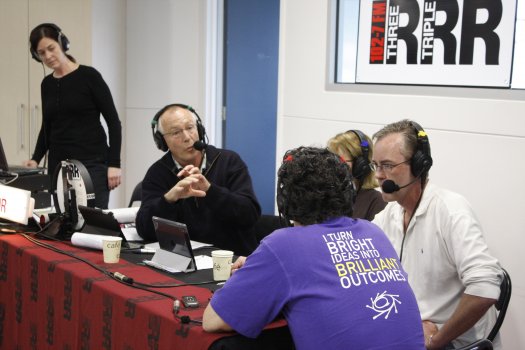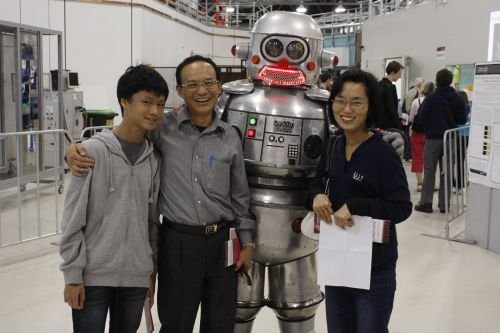 "I feel proud to be a part of this nation with so many hardworking scientists," said one visitor. Many people commented on the friendly, approachable staff who did a great job explaining their work in terms that could be understood by everyone.
Visitors could take home a poster showing some of the Australian Synchrotron's 'greatest hits' – a collection of research outcomes that we encounter in our everyday lives. Click here to download a copy, or contact us and we can send one to you.
A very big thank you to everyone involved in our Open Day, including staff, volunteers and visitors. We look forward to seeing you again next year, and don't forget – our specialist tours, presentations and experiment sessions book out very quickly, so please keep an eye on our Lightspeed e-newsletter and website for details of next year's event.