The Australian Synchrotron Cafe is now open, providing for your caffeine, breakfast and lunch requirements. 
Located on the ground floor of the National Centre for Synchrotron Science (NCSS) building, the cafe is open from 8am until 2:30pm.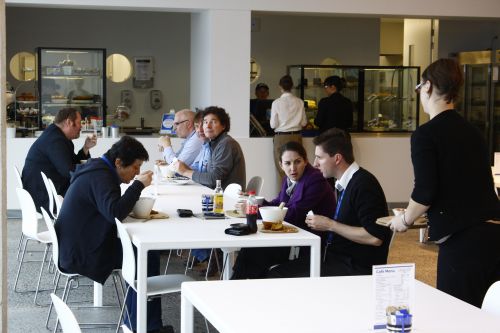 As well as snacks and soft drinks, regular menu items include:
toasted sandwiches
breakfast wraps
muffins
cakes.
Lunch items change daily, and include:
sandwiches & rolls
pizzas
soups
salads
ready-to-eat selections such as curries, pasta dishes, stews and savoury pastries
made-to-order selections such as risottos, roasts and fish and chicken dishes.
The cafe also provides take-away dinner options that you can heat later if you will be working onsite after normal business hours, or are staying at the Australian Synchrotron Guesthouse.