28 June 2013
Thank you to everyone who entered the February – May 2013 photo competition at the Australian Synchrotron.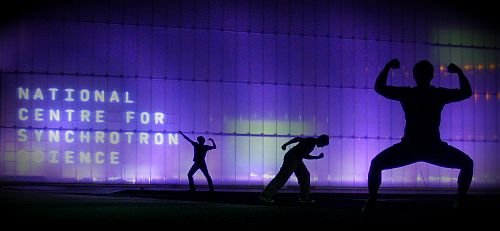 The winner of the February – May 2013 photo competition is 'what scientists get up to late at night', submitted by Bridget Ingham from Industrial Research Ltd, New Zealand. The judges loved the creativity and sense of humour shown in this image.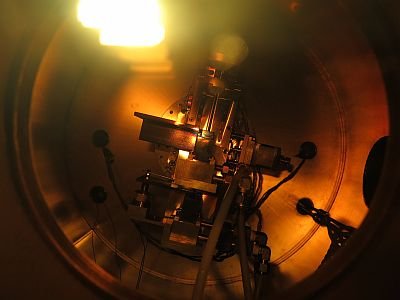 Second place goes to 'through the flange: ANBF monochromator, [111] tuned to gallium' taken by Kathryn Spiers (AS) during her recent trip to Japan to help dismantle a piece of Australia's science history: the 'Big Diff' from the Australian National Beamline Facility (ANBF) at the Photon Factory in Tsukuba. The Big Diff is being transported back to Australia, where it is expected to go on display as a reminder of the nation's scientific spirit.
Honourable mentions go to the following four photos: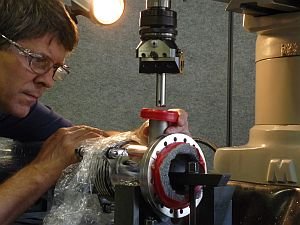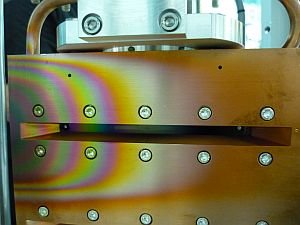 Above left: Vacuum tube modification, by Paul Leonard (AS). Above right: IMBL paddle heat array, by Paul Leonard (AS)
Below left: Eclipse (a frozen liquid sample being aligned in the XAS cryostat), by Bridget Ingham (IRL)
Below right: - N2 (nitrogen gas) mysterious fog around the new MX sample holders, by David Aragao (AS)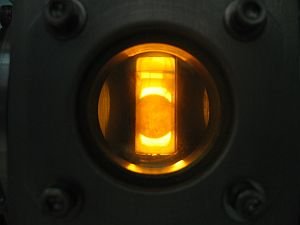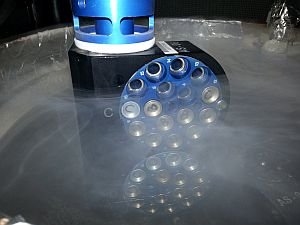 The deadline for the next round of the photo competition is Friday 20 September 2013. Submit your entry