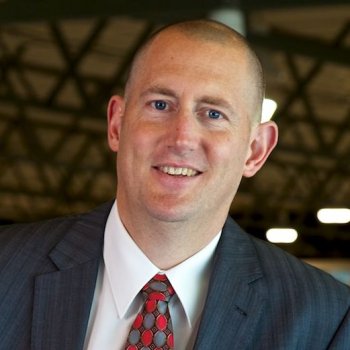 16 April 2013 
There's an exciting air of momentum at the Synchrotron this month around plans for a beamline updgrade, recent visits by the Chief Scientist of Australia and the Minister for Science and Research and, in the coming weeks, the CE of CSIRO, Megan Clark. The anticipation of change and opportunity, and the unexpected passing away of a long-time synchrotron stalwart is, however, cause for reflection on the significant contributions so many have made to the Synchrotron's success to date.
The Chief Scientist of Australia, Professor Ian Chubb, was the keynote speaker for the Australian Synchrotron-partnered South East Melbourne Innovation Precinct (SEMIP), Innovation Symposium [link] on the 21 March. After his presentation of the 'Top Breakthrough Actions for Innovation' to the delegation, the Chief Scientist visited the Synchrotron. Professor Chubb demonstrated his broad knowledge in synchrotron science from his involvement with the facility so far, and provided some insights into better communicating the Synchrotron's capabilities to the academic and political sectors. 
Senator Don Farrell was appointed to the portfolio of Science and Research in late March 2013, and there was great anticipation in hearing his keeness to visit so promptly, as he did early April. Dr Adi Paterson, CEO of ANSTO, was also able to be in town to greet the Minister, alongside our scientific team.  The Minister's background in sustainability and urban water research provided a strong platform to appreciate the importance of the Australian Synchrotron to the research community. After an in-depth tour of the facility, where he was able to talk to several of the research staff, The Minister took part in a positive discussion of the Synchrotron's future plans.
An example of future plans coming to fruition, is the Synchrotron's new branchline on the soft x-ray beamline. A collaboration between several research groups with federal government funding, the branchline is a development that will demonstrate new techniques and capabilities.
The bracing news that Synchrotron stalwart and long-time CSIRO researcher Steve Wilkins had passed away unexpectedly in late March, was greeted with considerable sadness throughout international and local synchrotron circles. He was an inspirational and substantial contributor to the development of the Australian synchrotron community and the Australian Synchrotron itself. Steve's absence as standard bearer for Australian science will be palpable for many, many years.
Which brings us to a new era, that under the management of ANSTO, who this week, are celebrating 60 years of nuclear innovation in Australia, since their inception in 1953. We congratulate them wholeheartedly, and look forward to our developing relationship with such an esteemed organisation.
The ability of the Australian Synchrotron to receive the attention of thought leaders such as Steve Wilkins, the Chief Scientist and the Minister, creates a real opportunity and has me intensely focussed on how we can build on these contributions and leverage the interests of so many sectors for the future of the facility.
Andrew Peele
Interim Director, Australian Synchrotron