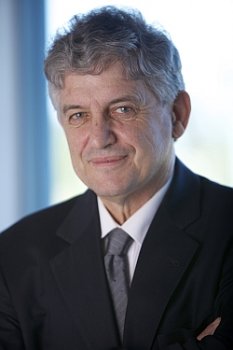 Several recent events have highlighted the quality of the science that takes place at the Australian Synchrotron – and the value of research collaborations.
I would firstly like to congratulate two of our beamline scientists, Nathan Cowieson and Tom Caradoc-Davies, recently listed as co-authors on two articles in the prestigious publication Nature. Further information about this work and Nathan's and Tom's contributions appears later in this Lightspeed.
Further evidence of our high quality research is the significant increase in the number of scientific articles that draw on the results of experiments conducted by users at the Australian Synchrotron. More than half the 226 scientific articles published since the opening of the synchrotron in July 2007 have occurred in 2010.
I am proud to acknowledge that yet another of our users has received an award that recognises their individual achievements. Darren Goossens from the Australian National University has received the ACT Young Tall Poppy Scientist of the Year award for 2010.
Those of you who attended the Australian Synchrotron User Meeting in Melbourne in November 2010 would have seen many more examples of achievement by individuals and research teams. The animated discussions that took place during question times and session breaks are a good indication of further achievements to come.
On behalf of synchrotron management, I congratulate users and staff for their contributions to a very productive 2010.
Looking ahead, 2011 also promises to be a very active period for the Australian Synchrotron. The imaging and medical beamline extension is proceeding well and work has also commenced on the construction of the new National Centre for Synchrotron Science and other associated buildings that will provide additional room for staff, users and visitors to the synchrotron.
I'm sorry to say that Professor Ian Gentle, our Head of Science since October 2008, will leave us at the end of 2010 to return to his position of Professor of Chemistry at the University of Queensland. On behalf of Board members and synchrotron staff, I thank Ian for his great achievements and science leadership at the Australian Synchrotron. He will be greatly missed and we wish him well with his future career plans. Dr Andrew Peele from La Trobe University has been appointed as our new Head of Science and will work closely with Ian to ensure a smooth hand-over.
We have also appointed a new Head of External Relations, Dr Shirley Lanning, a microbiologist by training who has considerable experience in public relations and stakeholder management.
I would like to thank our stakeholders, committee members and valued friends of the Australian Synchrotron for their ongoing support and assistance throughout the year.
Best wishes to you all for a safe and enjoyable holiday season, and we look forward to a productive start to 2011.
Image: George Borg, Acting Director, Australian Synchrotron