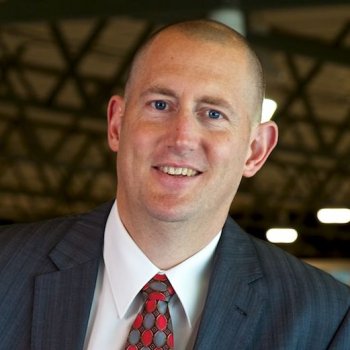 After talking with thousands of visitors at our open day, we're even more enthusiastic about synchrotron science! 
One of the best things about working at the Australian Synchrotron is the passion and enthusiasm that staff display in their work. At our 2013 Open Day on Sunday 13 October, those qualities were given free rein as staff shared their love of science and knowledge of synchrotrons with more than 3500 excited visitors who were equally as enthusiastic despite the rain!
The open day is a major annual event for us, but one that we consider very good value for money. It enables us to engage with people in the general community, people we would not otherwise have the pleasure of meeting. We thoroughly enjoy the opportunity to satisfy some, but by no means all, of the huge community demand for information about science. The live morning radio coverage on Triple R extends our reach to many people who are unable to attend on the day.
For me though, and I believe this is true for synchrotron staff generally, the absolute highlight is the way the excitement that visitors display for science reinvigorates our own enthusiasm. Our feet and throats may be sore from hours of standing around talking non-stop about the great work done by synchrotron users, but that is immediately forgotten in the fun of sharing our excitement about synchrotron's work with people who agree that science is fantastic.
My thanks to all our visitors, staff and volunteers, including the university staff who provided careers information, for your contributions to making our 2013 Open Day our best yet!

We will open our doors again on 21-22 November for another great event: our annual user meeting. This event brings seasoned synchrotron users together with newbies, with plenty of networking opportunities for scientists to learn from each others experiences and make connections that could lead to exciting new research partnerships. An important theme for 2013 is how synchrotron science can assist Australian businesses. We've had a good response so far, with a steady stream of registrations, but there is still time for you to register – and even to send us details of any posters you'd like to display.

The Synchrotron's Annual Report 2013 is just out, if you'd like to know more about what we and our many excellent users have accomplished in the last 12 months.

The impressive quality of Australian Synchrotron users and their achievements is also highlighted in recent news of travel fellowships for two synchrotron users and staff member Simon James from the x-ray fluorescence microspectroscopy beamline.

For those of you with an eye to the future, like us, there is clearly plenty of potential in the Australian Synchrotron user community for even more exciting new developments and achievements that bring benefits to Australian businesses, researchers and the general public.

Andrew Peele
Interim Director, Australian Synchrotron