PHD student Dr Leonie van 't Hag has been awarded the prestigious 2017 ANSTO, Australian Synchrotron Stephen Wilkins Medal for her PhD thesis.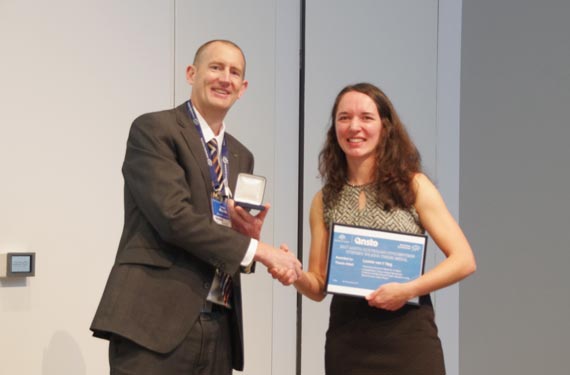 The award recognises her research to improve the method to crystallise proteins and peptides in order to study their structure, using a technique called crystallography.
"Leonie's insights into crystallisation processes could significantly help the development of treatments for a variety of illnesses," said Australian Synchrotron Director, Professor Andrew Peele.
Most solid material in the world is made of crystalline structures. Crystals are made up of rows and rows of atoms or molecules stacked up like boxes in a warehouse, in different arrangements.
The science of determining these atomic or molecular structures from crystalline materials is called crystallography.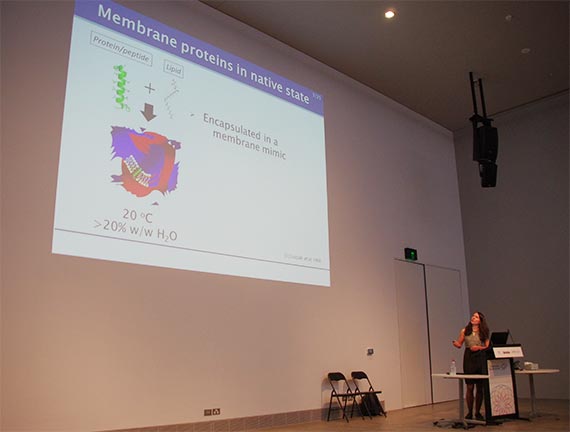 The Stephen Wilkins Medal is awarded annually to a PhD student at an Australian or New Zealand University who is judged to have completed the most outstanding thesis of the past two years.
Professor Peele said Dr van 't Hag, who while working at the University of Melbourne, CSIRO and RMIT University was a prolific user of ANSTO facilities at the Australian Centre for Neurtron Scattering, the National Deuteration Facility and the Australian Synchrotron, was thoroughly deserving of her medal.
The type of crystallisation explored by Dr van 't Hag  is one of a number of methods used to create 3D structures of proteins, including membrane proteins that are typically very difficult to crystallise.
"The application of this technique can lead more success in solving the 3D structures of proteins, which are important for rational drug design for a wide range of diseases," Professor Peele said.
"I congratulate Dr van 't Hag for her work in this field and on behalf of the Wilkins family and ANSTO. A contribution of $3000 will also be awarded to support her further career development."
Dr Mike James, who is the Head of Science at The Australian Synchrotron, congratulated Dr Leonie, and said she was most deserving of the award and the recognition.
"Steve Wilkins was a friend and mentor to many young researchers, so it's fitting the ANSTO, Australian Synchrotron annual thesis medal be named in his honour," said Dr James.
"Leonie is certainly a very worthy recipient, and we are very excited to see where she will go with her career, and what benefits and impacts the application of her research will bring."
The award is named in honour of Stephen ("Steve") Wilkins, a widely-respected and internationally-renowned X-ray scientist, who made pioneering contributions in many areas of X-ray science and optics. 
To be eligible, work is required to be undertaken at and acknowledge, the Australian Synchrotron, or work undertaken at international synchrotron facilities and funded by various ANSTO access programs.
Dr Leonie van 't Hag will be attending the event presentation ceremony to present her thesis and receive the award from Mrs Linda Wilkins – wife of the late Stephen Wilkins.
 
Media contact: Phil McCall 0438 619 987