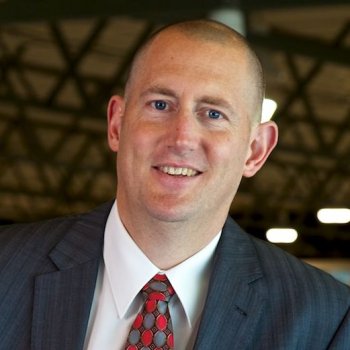 The impressive achievements of the Australian Synchrotron are the combined result of contributions by thousands of individual scientists, engineers, technicians, managers and numerous other professions. 
So when we celebrate publication of the 1000th research paper based on data collected at the Australian Synchrotron, we're really celebrating every one of those 1000 papers, the teams behind them, and the Synchrotron staff who supported their efforts. Congratulations to each and every one of you!
The authors of the 1000th paper are William Gee and Stuart Batten from Monash University, a major user and supporter of the Synchrotron since it was a mere twinkle in the eyes of some far-sighted researchers and politicians. You can read more about William's and Stuart's work on our website.
Looking ahead to our next 1000 papers, we are continuing to work closely with the science community, ANSTO and government representatives at state and federal level to ensure that we can accommodate the future needs of synchrotron scientists from around Australia and New Zealand.
When Australia's Minister for Innovation, Industry, Science and Research, Senator, the Hon. Kim Carr visited the Synchrotron on 30 July to officially open the $25 million Imaging and Medical beamline, we discussed how synchrotron science can contribute to the national research objectives. It was pleasing to hear the Minister recognising the fantastic results from the facility. However, we should keep in mind that much still needs to be done to secure the operations and growth of this premier piece of national landmark infrastructure.

Also in July, we held the official naming ceremony for the Oliphant Auditorium in the National Centre for Synchrotron Science building. The Auditorium is named in honour of Sir Mark Oliphant, a distinguished Australian, notable "belligerent pacifist" and internationally recognised physicist who pioneered important ideas that led to the synchrotron accelerator.
If you'd like to learn more about the excitement of synchrotron science and how we slow down time to illuminate the invisible, please join us for our annual open day on Sunday 13 October 2013. 
Our annual user meeting for experienced and novice synchrotron researchers will take place on 21-22 November 2013. The call for abstracts is now open.

Andrew Peele
Interim Director, Australian Synchrotron